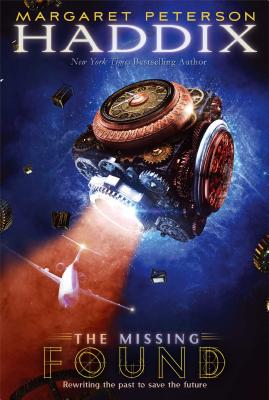 Found (Paperback)
Simon & Schuster Children's Publishing, 9781416954217, 314pp.
Publication Date: April 21, 2009
Description
One night a plane appeared out of nowhere, the only passengers aboard: thirty-six babies. As soon as they were taken off the plane, it vanished. Now, thirteen years later, two of those children are receiving sinister messages, and they begin to investigate their past. Their quest to discover where they really came from leads them to a conspiracy that reaches from the far past to the distant future--and will take them hurtling through time. In this exciting new series, bestselling author Margaret Peterson Haddix brings an element of suspense that will keep readers on the edge of their seats.
About the Author
Margaret Peterson Haddix is the author of the bestselling Shadow Children series, Palace of Mirrors, Running Out of Time, and many more novels. A graduate of Miami University (of Ohio) She lives in Columbus, Ohio.
Praise For Found…
* "In a tantalizing opener to a new series, Haddix taps into a common childhood fantasy--that you are really the offspring of royalty or famous people, and were somehow adopted by an ordinary family--and one-ups it by adding in time travel...Readers will be hard-pressed to wait for the next installment."--Publishers Weekly, starred review



"Haddix admirably balances the exposition necessary to shape the first novel of a series while still providing enough life-threatening situations, governmental intrigue, and futuristic weaponry to make this an action-packed stand-alone novel. Readers will surely return for future installments...Science fiction and adventure fans will find much to enjoy in this flashy, suspensful volume."--The Bulletin of the Center for Children's Books



"Fans of Haddix's Shadow Children books will want to jump on this time-travel adventure...The author grabs the readers' attention from the first scene...intriguing enough...to keep kids reading what promises to be an exciting trip through history."--Kirkus Reviews



"As in her Among the Hidden series, Haddix once again demonstrates her talent for penning page-turnes kids will like."--Booklist



"Haddix's latest science fiction series starts off with a bang in this nail-biter...This book's exciting premise and cliff-hanger ending will leave readers on the edge of their seats and begging for more."--School Library Journal
Advertisement