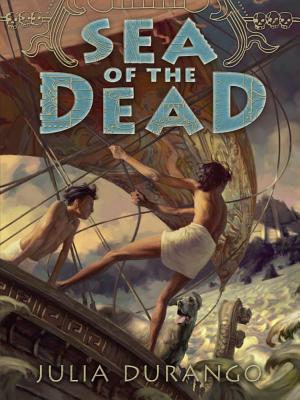 Sea of the Dead (Hardcover)
Simon & Schuster Children's Publishing, 9781416957782, 132pp.
Publication Date: July 21, 2009
Description
Kehl hates pirates. His father, the Warrior Prince, has always told him they were responsible for his mother's death. So when he is kidnapped by Temoc, the Pirate King, Kehl is more furious than frightened. But Temoc is mapping the vast seas known as the Carrillon and needs Kehl's cartography expertise. As Kehl spends more and more time with Temoc and his crew, he comes to realize that his father has not been honest with him and that his past is linked to the future of the new world he is mapping.
About the Author
Julia Durango is the author of Dream Hop, Cha-Cha Chimps, Angels Watching Over Me, and Pest Fest. Her first novel, The Walls of Cartagena, came out last year. She lives with her two sons in Ottawa, Illinois.
Advertisement