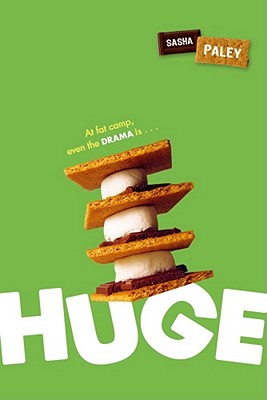 Huge (Paperback)
Simon Pulse, 9781416957959, 259pp.
Publication Date: June 3, 2008
Description

TWO ROOMATES.
ONE GOAL.
BIG PROBLEM.

April's been saving all year to afford Wellness Canyon (aka Fat Camp) and she can't wait to start losing weight. Wil's wealthy health-nut parents are forcing her to go to the camp, but Wil is determined to get revenge by gaining weight. They're supposed to work together to meet their weight-loss goals. But Wil's leading April on "hikes" to 7-Eleven, April's relentless pep is driving Wil to hit her secret stash of Godiva, and soon they're both crushing on the same guy. With April as committed to the cause as Wil is determined to undermine the system, this summer's going to be about more than just counting calories....
Advertisement