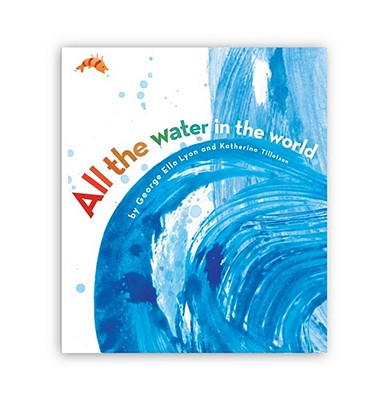 All the Water in the World
Hardcover

* Individual store prices may vary.
Spring 2011 Kids' Next List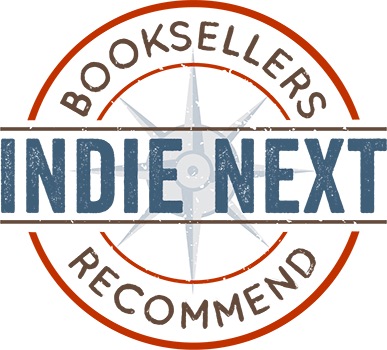 "Weaving facts about water and the need for water conservation into a lively and inspiring poem, George Ella Lyon contrasts the abundance of water in some places with the complete lack and need of it in others throughout the world. With Katherine Tillotson's stunning art work, this book becomes a must-read for everyone!"
— David Richardson, The Blue Marble, Fort Thomas, KY
View the List
Description
Faucet
well
raincloud
sea …

from each of these
comes water.

But where does
Water go?

To find out, honey,
turn the page,
dive in
with tongue
or toes,
with eyes and ears and nose—
and wonder
at the flow
of this great world's
life story.
Praise For All the Water in the World…
* "Lots of picture books introduce young children to the water cycle, but few have such an infectious beat and eye-catching illustrations as this title, which begs to be read aloud. With occasional rhymes, the short, poetic lines are conversational and instructive and evoke a sense of mystery.... What kids will respond to immediately, though, are the noisy, delicious sounds and rhythms in the words as well as the kinetic energy in the beautifully composed, atmospheric digital illustrations, which have the richly patterned and textured look of paint-and-paper collage. Playfully arranged type in changing fonts adds to the visual fun while giving cues for energizing read-alouds. On the final, stunning spreads, a mother's hair swirls into a wave of water that becomes a joyful spiral of living creatures, all reinforcing the simple, profound message: our lives depend on 'so precious' water."
--BOOKLIST, March 15, 2011, *STAR

* "Lyon briefly explains the water cycle in lyrical verse and celebrates its power to give life... The digital collage like illustrations pair dramatically with the text to depict this contrast. Turquoise endpapers usher in pages with swirls of water, water spouting from a hose, through pipes, down mountains. Rain pours down in horizontal and vertical spreads. But brown and cream-colored pages reveal a bare landscape where a little girl and animals alike anxiously anticipate an approaching rain cloud. At last, "this wet wonder" arrives and flows through all creatures, including a young child and mother whose water-sprinkled hair spreads across the pages to become a swirl of tiny creatures and plants. "Honey, living things dream of water...so precious," says the narrator. We must "keep it clear, keep it clean… keep Earth green!" Filled with rhythm and sound, this offering begs to be read aloud."
--School Library Journal, May 2011, *STAR

"Lyon celebrates the essence of life itself in a lyrical presentation of the water cycle…Meanwhile, in sweeping, digitally rendered art resembling watercolor and collage, Tillotson creates luxuriant ocean swirls and pelting streaks of rain…It's a familiar subject but a vital one, to which author and illustrator bring a passion and artistry that give it the power of story."
--The Horn Book Magazine, May/June 2011

"This book totally immerses the reader in the water cycle. From blue end papers and thrashing water on the title page, we're taken to a view of the tiny blue planet Earth from space. From space, the author moves to the familiar: water coming from a hose, puddles, and a cup of water. The author explains the water cycle using a wealth of vocabulary quite artfully and effectively. You feel the words. Evaporation is shown by having the words "swirl up" and rise up the page from the sea. The use of blues, purples, and greens to convey wetness is quite effective, as is the use of browns and beige depicting a place where very little water is available. There is total integration of illustration and text. A child reading this book will understand the water cycle, and that they need to be good water stewards. This is a good science read-aloud for the primary grades."
Highly Recommended
- Library Media Connection, October 2011
Atheneum/Richard Jackson Books, 9781416971306, 40pp.
Publication Date: March 22, 2011
About the Author
George Ella Lyon is the author of Trucks Roll!, Planes Fly!, and Boats Float!, cowritten with her son Benn. Among George Ella's other books are the ALA Notable All the Water in the World and What Forest Knows. A novelist and poet, she lives with her family in Lexington, Kentucky. Visit her online at GeorgeEllaLyon.com.

Katherine Tillotson is the illustrator of several children's books, including All Ears, All Eyes; All the Water in the World; Shoe Dog; and It's Picture Day Today!. Ms. Tillotson lives in San Francisco with her husband. Visit her at KatherineTillotson.com.