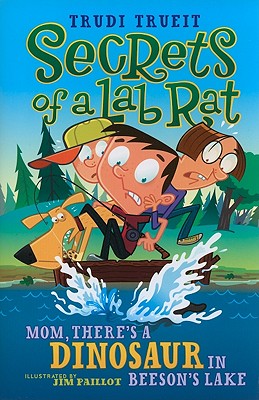 Mom, There's a Dinosaur in Beeson's Lake (Hardcover)
Aladdin Paperbacks, 9781416975939, 145pp.
Publication Date: February 9, 2010
Description
In the all-new hardcover Mom, There's A Dinosaur in Beeson's Lake, fourth grader Scab McNally is convinced he glimpsed some kind of swamp creature while fishing on Beeson's Lake, but his mom won't let him find proof until he passes a swimming class. Scab is NOT ready for the deep end of the pool, so it's back to his top-secret lab to diagram some special schemes and plans for the occasion.
Advertisement