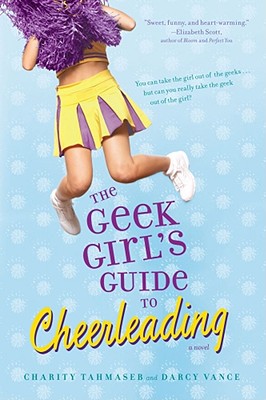 The Geek Girl's Guide to Cheerleading (Paperback)
Simon Pulse, 9781416978343, 324pp.
Publication Date: May 19, 2009
* Individual store prices may vary.
Description
When self-proclaimed geek girl Bethany Reynolds becomes the newest member of the varsity cheerleading squad, she realizes that there's one thing worse than blending into the lockers: getting noticed. Who knew cheerleading was so hard? Well, at least there's a manual, The Prairie Stone High Varsity Cheerleading Guide. Too bad it doesn't cover any of the really tough questions. Like, how do you maintain some semblance of dignity while wearing an insanely short skirt? What do you do when the head cheerleader spills her beer on you at your first in-crowd party? And how do you protect your best friend from the biggest player in the senior class? Bethany is going to need all her geek brainpower just to survive the season.
About the Author
Charity Tahmaseb was a 2003 Golden Heart finalist, and one of her short stories was nominated for a Pushcart Prize. She lives in Minnesota. Darcy Vance's essays on family life have appeared in regional newspapers, and her first novel was a finalist in the Get Your Stiletto in the Door Contest. She lives in Indiana.