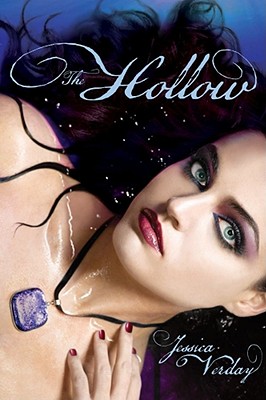 The Hollow
Hardcover

* Individual store prices may vary.
Other Editions of This Title:
Digital Audiobook (8/11/2010)
Paperback (8/3/2010)
MP3 CD (9/1/2010)
Audio Cassette (9/1/2010)
Compact Disc (9/1/2010)
Compact Disc (9/1/2010)
Description
When Abbey's best friend, Kristen, vanishes at the bridge near Sleepy Hollow Cemetery, everyone else is all too quick to accept that Kristen is dead…and rumors fly that her death was no accident. Abbey goes through the motions of mourning her best friend, but privately, she refuses to believe that Kristen is really gone. Then she meets Caspian, the gorgeous and mysterious boy who shows up out of nowhere at Kristen's funeral, and keeps reappearing in Abbey's life. Caspian clearly has secrets of his own, but he's the only person who makes Abbey feel normal again...but also special.

Just when Abbey starts to feel that she might survive all this, she learns a secret that makes her question everything she thought she knew about her best friend. How could Kristen have kept silent about so much? And could this secret have led to her death? As Abbey struggles to understand Kristen's betrayal, she uncovers a frightening truth that nearly unravels her—one that will challenge her emerging love for Caspian, as well as her own sanity.

"Spectacular! The Hollow keeps you reading from beginning to end without coming up for air." --L.J. Smith, bestselling author of The Vampire Diaries and Night World
Praise For The Hollow…
In the wake of The Twilight Saga, another supernatural romance rears its ugly head, this time taking on Irving's The Legend of Sleepy Hollow. After the death of her best friend, Abbey feels abandoned and alone. She tries distracting herself by creating perfumes, but true distraction comes in the form of Caspian, the "total hottie" she meets in the Sleepy Hollow cemetery. Abbey quickly falls head over heels in love with Caspian, although she struggles with his mysterious and elusive demeanor. Just as things seem like they are back to normal, Abbey makes two discoveries: she finds Kristen's secret diary that reveals she was hiding something from Abbey, and she learns Caspian's true identity. On the verge of a breakdown, Abbey's world slowly begins to unravel when she realizes Sleepy Hollow may hold more truth than legend.

At first glance, Verday's book appears to be overflowing with fabulous potential. The stunning cover art and legendary premise lure readers into thinking this hefty tome is worth the time investment, but the story line drags, disappoints and quickly falls flat. The Legend of Sleepy Hollow is the obvious catalyst for the story, but other than the setting, Abbey's obsession with the tale, and the quotes that open each chapter, it is unclear as to how the legend relates until the last few chapters. Unfortunately readers might not feel compelled to stick it out to the very end after reading countless pages describing Abbey's mundane activies like mixing scents, baking cookies, organizing her uncle's office or working on a science fair project. Although the book will definitely sell itself, it is not well written and readers may be disappointed. This scheduled trilogy may be a series to pass up if budgets are tight.

----VOYA April 2010
Simon & Schuster Books for Young Readers, 9781416978930, 544pp.
Publication Date: September 1, 2009
About the Author
Jessica Verday is the New York Times bestselling author of The Hollow trilogy. Her short stories have been featured in The First Time anthology, which she co-edited, and Enthralled: Paranormal Diversions. She believes a shoe isn't a shoe unless it has a three-inch heel, and nothing beats a great pair of boots. When not daydreaming about moving into a library of her own, she can be found working on her next story, redecorating her office, or buying vintage furniture. Find out more about The Beautiful and the Damned, The Hollow trilogy, and the forthcoming Of Monsters and Madness series at JessicaVerday.com.