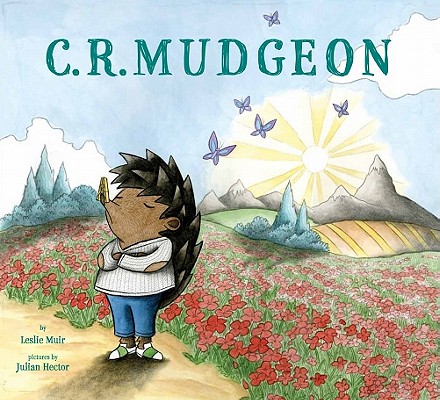 C. R. Mudgeon (Hardcover)
Atheneum Books for Young Readers, 9781416979067, 32pp.
Publication Date: March 6, 2012
* Individual store prices may vary.
Description
A set-in-his-ways hedgehog gets a new worldview--and a new friend along the way. C.R. Mudgeon, a sensible hedgehog, likes knowing just what to expect. Always. No surprises, no excitement. So when a noisy new neighbor, Paprika the squirrel, arrives, C.R. Mudgeon is even less cheerful than normal. The sights The sounds The peppery, fiery smells Everything about Paprika is just too much to handle, and C.R. is aching, sneezing, and seeing spots. But everyone needs quiet sometimes, and when that time comes, C.R. Mudgeon will have just the thing for a new friend in need. And as for himself, he may even discover that a little spice is just what the doctor ordered Nuanced, joyful humor permeates the pages of this heartwarming picture book that will make even the littlest, grumpiest curmudgeons want to jump up and dance.
About the Author
Leslie Muir is a writer, painter, and poet. She is the author of Gibbus Moony Wants to Bite You! and the forthcoming books Barry B. Wary and The Little Bitty Bakery. Leslie lives in Atlanta, Georgia with her husband and two sons. Visit her at LeslieMuir.com. Julian Hector is an author-illustrator who was born in Los Angeles, grew up in rural Texas, and graduated from Parsons the New School for Design in New York City. His debut picture book, The Little Matador, was published in 2008. Julian lives in Guthrie, Oklahoma, and you can visit him at JulianHector.com.
Praise For C. R. Mudgeon…
"C.R. himself is appealing; cute in spite of himself, with his pointy spines sticking up like recalcitrant hair, emphasizing his prickly nature…. This paean to the value of moderation, conveyed via a friendship story that will resonate with children, is just right for any kid who's wary of new things, and maybe a bit shy."
--Kirkus Reviews, January 15, 2012



"Hector's charcoal and watercolor illustrations are full of witty details, like C. R.'s droopy daisy boutonniere and Paprika's chili-pepper-patterned dress…children will appreciate the sentiment that "Good friends are the spice of life."
—School Library Journal, February 2012



"[A] chipper friendship tale…. Muir (The Little Bitty Bakery) gets the rhythms of two opposite personalities just right, and sprinkles a piquant note of humor over the proceedings. Hector (The Gentleman Bug) also has fun with the contrasts, from C.R.'s cozy slippers and well-worn sweater to Paprika's outrageously patterned frocks and pinata-festooned abode."
--Publishers Weekly, February 6, 2012