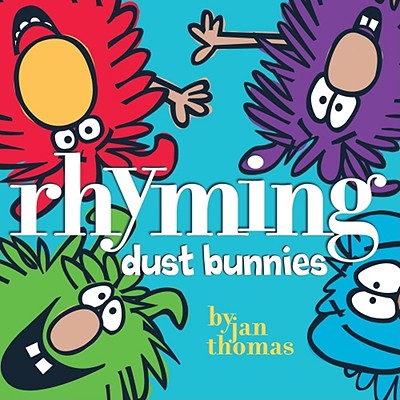 Rhyming Dust Bunnies (Hardcover)
Beach Lane Books, 9781416979760, 40pp.
Publication Date: January 6, 2009
* Individual store prices may vary.
Description
Bug Rug Mug Hug These dust bunnies love to rhyme. Well, except for Bob. Much to the other bunnies' frustration, Bob can never get the rhythm right. Then he saves everyone from a big, scary monster wielding--gasp --a broom, and they all breathe a sigh of relief. But can Bob save them from the big, scary monster's next attack? Vrrrrrroooommm . . .
About the Author
Jan Thomas is the creator of What Will Fat Cat Sit On?, A Birthday for Cow!, and The Doghouse. She lives in Socorro, New Mexico.