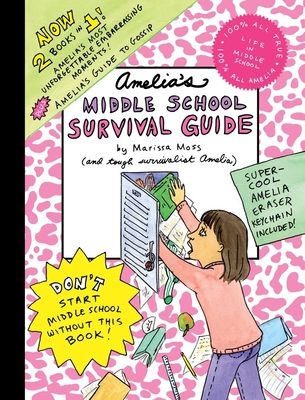 Amelia's Middle School Survival Guide (Hardcover)
Amelia's Most Unforgettable Embarrassing Moments, Amelia's Guide to Gossip [With Eraser]
Simon & Schuster/Paula Wiseman Books, 9781416979876, 160pp.
Publication Date: June 23, 2009
* Individual store prices may vary.
Description
Nothing says middle school better than embarrassing moments and gossip. And no one is better at capturing the middle school experience than Marissa Moss's Amelia. Now two bestselling classic Amelia books, Amelia's Most Unforgettable Embarrassing Moments and Amelia's Guide to Gossip, are together in a value-priced bind-up with a special Amelia eraser key chain. This is the perfect summer reading for middle schoolers and middle-schoolers-to-be.
About the Author
Marissa Moss is the bestselling creator of the perennially popular Amelia series. She lives in Berkeley, California.