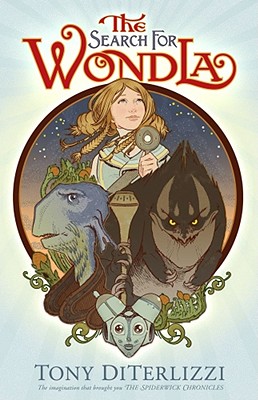 The Search for WondLa (Hardcover)
Simon & Schuster Books for Young Readers, 9781416983101, 477pp.
Publication Date: September 21, 2010
Autumn 2010 Kids' Next List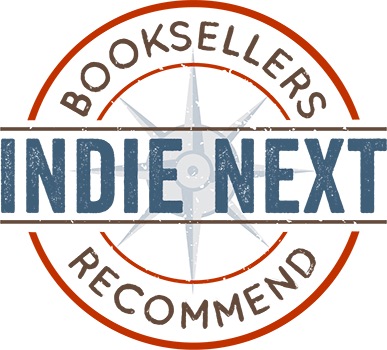 "Twelve year old Eva Nine has been living underground in her fully automated home with her robot 'Muthr' for her entire life. She's never been outside but has been learning survival skills in the holo-chamber and dreaming of being on the surface and meeting other humans. Due to a monstrous bounty hunter's unexpected visit, she's out on her own much sooner than she had thought--and it's not the world she's been expecting. There are a lot of fantasy books out there, so many of them that most of the time as you read along, you might occasionally think, 'Oh, isn't that interesting.' But every once in awhile there is that one special book that make you think, 'What?!? How?!? WOAH!' For me, The Search For WondLa is a 'WOAH!' book."
— Victoria VanZile, Wild Rumpus, Minneapolis, MN
View the List
Description
When a marauder destroys the underground sanctuary that Eva Nine was raised in by the robot Muthr, the twelve-year-year-old girl is forced to flee aboveground. Eva Nine is searching for anyone else like her, for she knows that other humans exist, because of an item she treasures--a scrap of cardboard on which is depicted a young girl, an adult, and a robot, with the strange word, "WondLa." Tony DiTerlizzi honors traditional children's literature in this totally original space age adventure: one that is as complex as an alien planet, but as simple as a child's wish for a place to belong. Breathtaking two-color illustrations throughout reveal another dimension of Tony DiTerlizzi's vision, and, for those readers with a webcam, the book also features Augmented Reality in several places, revealing additional information about Eva Nine's world.
Praise For The Search for WondLa…
"I was knocked out by Tony DiTerlizzi's novel... everything is described so thoroughly and fully that I felt like I was there. I think Tony's extraordinary visual sense comes though here with words. Spiderwick was amazing; this goes so much further."-- Joan Kindig, Associate Professor at James Madison University

* "The abundant illustrations, drawn in a flat, two-tone style, are lush and enhance readers' understanding of this unique universe...DiTerlizzi is pushing the envelope in his latest work, nearly creating a new format that combines a traditional novel with a graphic novel and with the interactivity of the computer. Yet, beneath this impressive package lies a theme readers will easily relate to: the need to belong, to connect, to figure out one's place in the world. The novel's ending is a stunning shocker that will leave kids frantically awaiting the next installment."--School Library Journal, starred review

"There is...wonder aplenty in this tense, chase-filled journey to engage young readers, plus twists for adult fans of Twilight Zone–styled stories. The bond between Eva and her friends is well drawn, and Otto, happily, is more than just a human in alien form. DiTerlizzi's evocative, detailed pen illustrations, which have a retro Star Wars vibe, and interactive maps online, unlocked via Augmented Reality, contribute to a sense of adventure as Eva dives into the unknown."--Publisher's Weekly

"Imaginative, accessible technologies combine with fanciful creatures to create perpetual wonder in this fast-moving narrative."--BCCB

"Reminiscent of Arthur C. Clarke."--New York Times Book Review
Book Videos
Advertisement