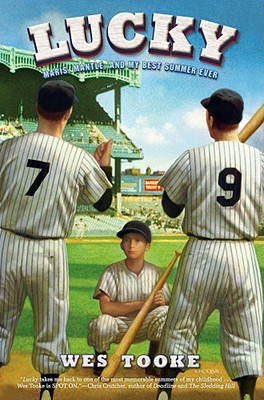 Lucky: Maris, Mantle, and My Best Summer Ever (Hardcover)
Maris, Mantle, and My Best Summer Ever
Simon & Schuster Books for Young Readers, 9781416986638, 192pp.
Publication Date: February 23, 2010
Description
Louis isn't very good at playing baseball, but he knows and loves the game more than anybody. He loves the purity of the sport, the sound of the crack of a bat, and the smell of freshly cut grass in the stadium. And more than anything, he loves the New York Yankees. So when he becomes a bat boy for the team during the summer of 1961, it is a dream come true. Lucky gives readers baseline box seats to one of the most memorable seasons in sports history, and as Mickey Mantle and Roger Maris compete in their legendary home-run race, Louis learns that the heroes he looks up to can teach him life lessons that will change him forever.
Advertisement