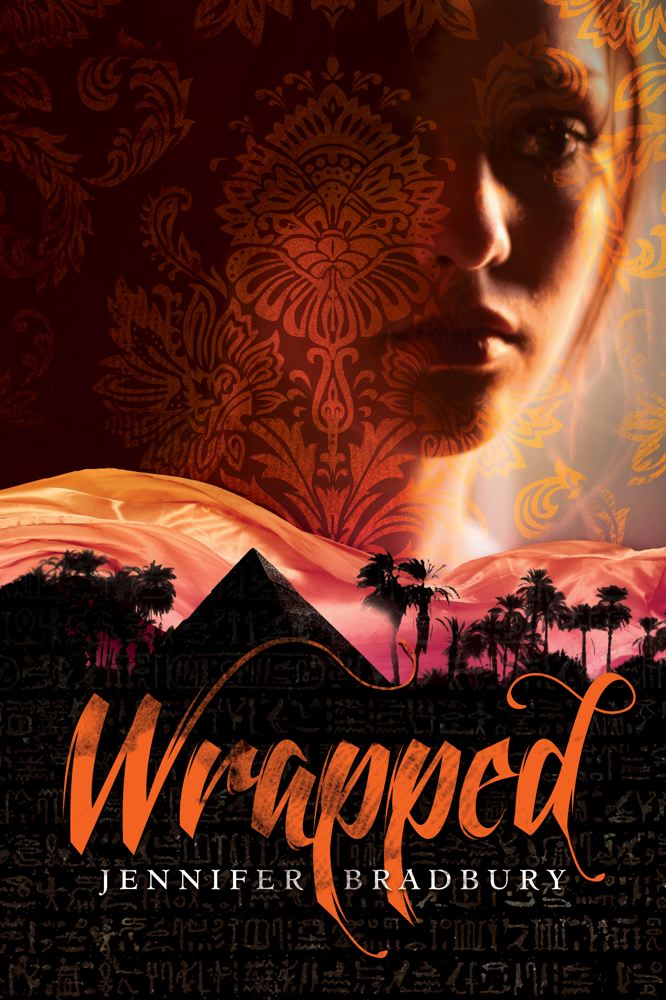 Wrapped (Paperback)
Atheneum Books for Young Readers, 9781416990086, 320pp.
Publication Date: May 22, 2012
* Individual store prices may vary.
Description
An adventurous debutante refuses to settle for society's expectations—and unleashes international intrigue (and possibly an ancient curse) along the way.

Agnes Wilkins is standing in front of an Egyptian mummy, about to make the first cut into the wrappings—about to unlock ancient (and not-so-ancient) history. She sees herself wearing a pith helmet with antique dust swirling around her. She sees herself as a young Egyptologist who has arrived in Cairo on camelback.
She sees herself dreaming. Because reality for a seventeen-year-old debutante in 1815 London does not allow for camels—or dust even. No, Agnes's encounter with a mummy is happening on Lord Showalter's verdant green lawn, where butlers abound and strolling sitar players strain to create an exotic "atmosphere" for the first party of the season. An unwrapping.
And a beginning. Not just of Agnes's debut season and the ever-shrinking scope of her future—home, husband, and high society. No, something else begins as well, because the mummy Agnes unwraps is more than a mummy: It's a host for a secret that could unravel a new destiny—unleashing a mystery, an international intrigue—and possibly a curse.
About the Author
Jennifer Bradbury is the author of the middle grade novel River Runs Deep and of several critically acclaimed young adult novels: A Moment Comes, Wrapped, and her debut, Shift—which Kirkus Reviews called "fresh, absorbing, compelling" in a starred review. Shift was picked as an ALA and a School Library Journal Best Book for Young Adults and is also on numerous state reading lists. A former English teacher and one-day Jeopardy! champ, she lives with her family in Burlington, Washington.
Praise For Wrapped…
"Austen fans who wish her characters would get up off their settees and risk an adventure will enjoy Bradbury's smart, feisty heroine." Kirkus Reviews


4Q 3P M J S
Bradbury, Jennifer. Wrapped. Atheneum/Simon & Schuster, 2011. 320p. $16.99. 978-1-4169-9007-9.
This is a fast-paced historical novel that engages the reader on many levels by contrasting roles of class, history, and women with modern society. In England during the Regency period, Agnes Wilkins is about to make her debut into society. But Agnes is no ordinary debutante, as she can quote Jane Austen ("A Lady") in ten languages and help end the Napoleonic wars. Agnes is realizing the restraints of her class as she tracks down the mystery of an Egyptian standard. Though she is wooed by a gentleman of her class who invites her to an "Unwrapping," she has feelings for Caedmon, the lackey Egyptologist. At this social event that features a mummy from Egypt, she uncovers an iron artifact with a scrap of linen that predates the mummification. The reader gets a subtle lesson in historical relativism as Agnes goes behind the scenes of the British Museum and connects this jackal head to the Rosetta Stone. The gender issues are dealt with effectively as she uses poignant Austen quotes in response to her mother's constricting attentions to her dress and demeanor.
Though slightly different in exact years, this novel would pair well with the classic Count of Monte Cristo as "Old Boney," Napoleon, indirectly influences both protagonists' actions. The differences between the two novels would make an interesting comparison on political and social levels.—Ann Reddy Damon.
VOYA June 2011


"Bradbury offers a grand historical mystery with a pinch of supernatural intrigue and a hint of romance."
- SLJ June 2011



"A bold and daring historical adventure tale with a brave, quick-thinking heroine at its center."
--BOOKLIST, May 1, 2011