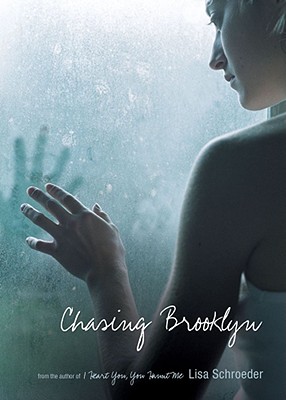 Chasing Brooklyn (Hardcover)
Simon Pulse, 9781416991687, 412pp.
Publication Date: January 5, 2010
Description
Restless souls and empty hearts Brooklyn can't sleep. Her boyfriend, Lucca, died only a year ago, and now her friend Gabe has just died of an overdose. Every time she closes her eyes, Gabe's ghost is there waiting for her. She has no idea what he wants or why it isn't Lucca visiting her dreams. Nico can't stop. He's always running, trying to escape the pain of losing his brother, Lucca. But when Lucca's ghost begins leaving messages, telling Nico to help Brooklyn, emotions come crashing to the surface. As the nightmares escalate and the messages become relentless, Nico reaches out to Brooklyn. But neither of them can admit that they're being haunted. Until they learn to let each other in, not one soul will be able to rest.
Praise For Chasing Brooklyn…
" [Chasing Brooklyn] cut right to the emotional quick . . . . While the wrenching impact will leave readers raw, the ultimately hopeful ending is comforting. A quick read, but one with substance."
-- School Library Journal, February 2010



"[Written in free verse] both narrators speak in compact and emotional lines. The haunting premise is an appealing one." -- The Bulletin of the Center for Children's Books, April 2010



High school junior Brooklyn and senior Nico are trying to move past the death of Lucca, a pivotal figure in both of their lives. Lucca was Brooklyn's boyfriend and Nico's brother. Although it has been one year since Lucca's death, the recent overdose death of Gabe, Lucca's long-time best friend, shakes Nico and Brooklyn by reopening the wound of Lucca's sudden passing. Soon after dying, Gabe begins haunting Brooklyn's dreams. Gabe's intent is not clear, but the dreams have a malicious overtone that unsettles Brooklyn. meanwhile Nico has his own supernatural communications with his dead brother, and the clear message from Lucca to Nico is that Brooklyn needs help. Nico reaches out to Brooklyn, and their grief and love for Lucca bring them together. But soon Brooklyn and Nico's newfound friendship leads to deeper feelings.
Beautifully written is verse, this touching novel will appeal to older teens looking for a heartfelt story of redemption and triumph mixed with a little romance and tenderness. The sparse text is expertly used to convey Brooklyn's pain and longing for her loss of Lucca and her unexpected feelings for Nico. The dream sequences are more than a little creepy, adding a supernatural feeling to a novel that defies easy categorization.
- VOYA April 2010
Advertisement