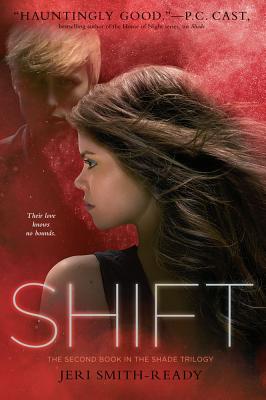 Shift (Paperback)
Simon Pulse, 9781416994091, 367pp.
Publication Date: May 1, 2012
Description
In the second book of the Shade trilogy from Jeri Smith-Ready, Aura is torn between the two boys who hold her heart--and determined to unravel the secrets of the Shift. Aura's life is anything but easy. Her boyfriend, Logan, died, and his slides between ghost and shade have left her reeling. Aura knows he needs her now more than ever. She loves Logan, but she can't deny her connection with the totally supportive, totally gorgeous Zachary. And she's not sure that she wants to.
Logan and Zachary will fight to be the one at her side, but Aura needs them both to uncover the mystery of her past--the mystery of the Shift. She's not the only one seeking answers, though, and danger grows as she discovers new truths.
Who can Aura trust with her secrets? And to whom will she give her heart?
About the Author
Jeri Smith-Ready is the author of the Shade trilogy for teens, and her adult novels include the WVMP Radio series for Pocket and the Aspect of Crow trilogy for Luna. She lives in Maryland with her husband, two cats, and a retired racing greyhound. Visit her at JeriSmithReady.com or on Twitter at @JSmithReady.
Advertisement