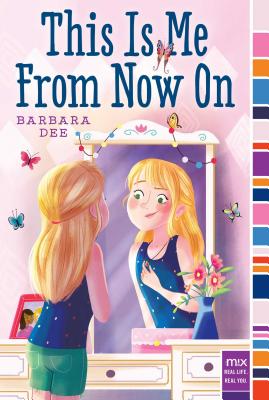 This Is Me from Now on (Mix) (Paperback)
Aladdin Paperbacks, 9781416994145, 259pp.
Publication Date: April 27, 2010
* Individual store prices may vary.
Description
Sometimes your life just needs a little jolt.

This is what Evie's new friend Francesca tells her, and soon enough, Evie's life has had something more like an earthquake. Francesca thinks life is dull unless you go after everything you want and say everything on your mind all the time--and sometimes that includes giving other people a little behind the scenes help to give them what she thinks they want. Evie can't always tell if she's horrified or fascinated by everything Francesca convinces her to do, but ultimately, she comes to see friendship--and life--in a whole new light.
Praise For This Is Me from Now on (Mix)…
"Poignant and hilarious, This Is Me From Now On is just like real life . . . only funnier." --Lisa Papademetriou



"Hilarious and heartwarming! I loved it!"
--Lauren Barnholdt, author of The Secret Identity of Devon Delaney



Life has been predictable for Evie, and she doesn't expect seventh grade to offer many surprises for herself or her longtime best friends, Lily and Nisha. Then Francesca moves next-door to live with her aunt, and suddenly nothing's the same. A free spirit, Francesca has an elastic relationship with the truth and doesn't mind getting involved in matters that are none of her business—as when she tries to engineer a romantic relationship between two teachers, one of whom, as it turns out, is married. Evie is alternately intrigued and infuriated by Francesca's behavior, but there's no doubt that Francesca offers a decidedly different take on life. Dee neatly captures the interactions of middle-schoolers and in Francesca provides a character, who, while larger-than-life, still fits well into the seventh-grade milieu. A quick, fun read. - BOOKLIST, Online Exclusive, November 7, 2010