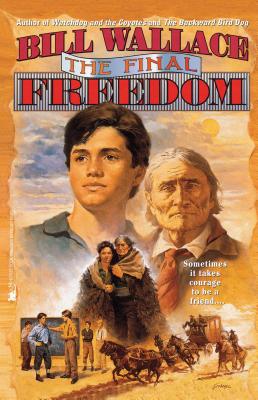 The Final Freedom
Paperback

* Individual store prices may vary.
Description
Will Burke is daydreaming about Nate's wonderful shotgun when he runs smack-dab into the fiercest brave of them all, Geronimo Terrified, he lashes out against the mighty warrior, who's amused -- and impressed. This boy is braver than the army of soldiers who have just captured Geronimo after his fifteenth escape from the White man's reservation. It will not be his last.... Suddenly, Will has an unexpected friend. Geronimo saves his life in a deadly ice storm, then teaches him how to survive, and fight back against bullies like Nate. it isn't until Geronimo takes Will on an unforgettable Wild West adventure at the St. Louis World's Fair that he finally tells Will what he must do in return. It is the hardest thing Will has ever had to do....
Aladdin Paperbacks, 9781416994213, 176pp.
Publication Date: February 6, 2009