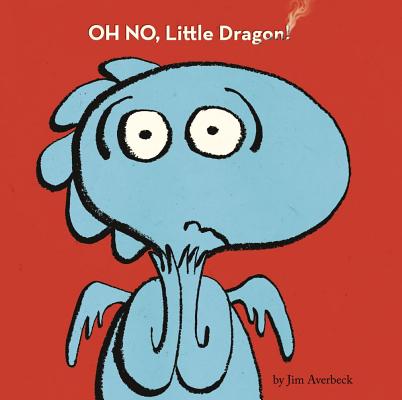 Oh No, Little Dragon! (Hardcover)
Atheneum Books for Young Readers, 9781416995456, 40pp.
Publication Date: August 14, 2012
* Individual store prices may vary.
Description
Little Dragon wreaks adorable havoc in this energetic picture book from the creator of Except If. With a PHOOSH and a Grrrrrr and a CANNONBAAAALLLLLL Little Dragon tears through his day (and the house). But even when he gets a little too rambunctious, there's no OH NO that Mama's kiss can't fix.
Jim Averbeck celebrates both the tremendous energy of a little boy and the tenderness shared between mother and child in this vibrant picture book that begs to be read aloud.
About the Author
Jim Averbeck is the author and illustrator of Except If and the author of In a Blue Room, illustrated by Tricia Tusa. He studied Children's Book Writing and Illustration at the University of California Berkeley and is the Regional Advisor for the Society of Children's Book Writers and Illustrators for the San Francisco Bay Area, where he makes his home. You can visit him online at JimAverbeck.com.
Praise For Oh No, Little Dragon!…
"Bright blue Little Dragon accidentally squelches his fire in the bathtub. He vainly attempts to rekindle it with a belly rub, layering on winter clothes, and then by consuming chili peppers. Mama's reassurance that no matter what, he is the spark in her heart, causes his insides to warm into a "phoosh" of artistic flames that cover him in soot, requiring a more cautious bath. Backgrounds of outlined stone walls and curved windows serve well to feature the feisty hero and his flames…Details like a tiny skull stool and a Viking helmet faucet add to the viewing pleasure…the antics along the way provide amusement."
—School Library Journal, May 2012



"Averbeck's artwork is…successful, especially when portraying Little Dragon's authentically toddlerlike acts of mischief and his fire-breathing talents (he's way beyond smoke rings--he can make hearts and pyramids, too)…this endearingly impish hero should find fans."
—Publishers Weekly, June 11, 2012



"Averbeck brings this familiar theme of an enduring mother's love to a new level…the full-circle narrative, with an illustration as the last word, cleverly turns a tried-and-true message on its ear. The illustrations of this endearing, whimsical blue dragon have a childlike simplicity; the flames, which look like photographed fire, lend a special effect that will ignite young listeners."
—Booklist, September 1, 2012