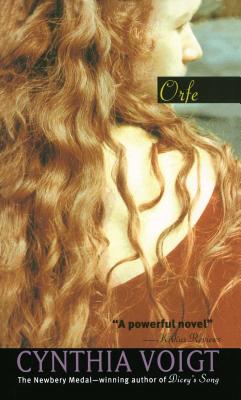 Orfe
Paperback

* Individual store prices may vary.
Description
Love stories aren't about how they end. A chance meeting on a street corner with her childhood friend Orfe plunges Enny into the tough world of popular music. As Orfe's business manager, Enny sees Orfe and her band, the three Graces, arrive at the brink of success--and watches Orfe's dangerous obsession with Yuri. Yuri, with his black, tightly curled hair that hangs like the tendrils of grape vines. Yuri, with his dark eyes that look right into yours as if he doesn't want to miss anything about you. Yuri, with a problem that may be deeper and stronger than the love he and Orfe share. Orfe's music has always been her salvation, but it may not be enough to save Yuri. And without Yuri, what will become of Orfe herself?
Praise For Orfe…
Kirkus Reviews Starred review A powerful novel -- brief and deceptively easy to read -- that's fashioned with imagination and skill.



The Horn Book This is an unusual love story, given depth by Voigt's great skill in characterization and by its parallels to the Greek myth on which it is based.
Simon Pulse, 9781416998426, 162pp.
Publication Date: May 11, 2009