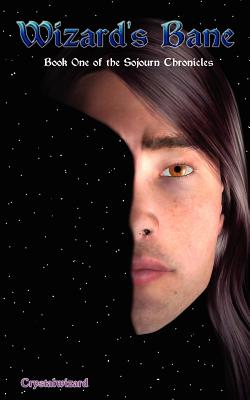 Wizard's Bane
Book one of the Sojurn Chronicles
Paperback

* Individual store prices may vary.
Description
Dale was stranded... and around him he gathered the flotsam and jetsam outcasts of a doomed world in deadly peril, becoming it's last desperate defender. The gathering of this group of defenders is the essence of this panoramic novel. It is a novel of the journey of a technologically advanced hero stranded on a world steeped in magic, and the people he gathers along the way-technology made to control reality and magic that would not be controlled. lt's about people with strong personalities thrown into conflict and held together by the will of one man, a man with a cause, to save a world. WIZARD'S BANE - Book one of the Sojurn Chronicles, is a novel of boundless imagination, wonderful characters, and fast paced action that can be compared with the Shadow Trilogy by Chris Claremont and George Lucas and the daring days of "classic" fantasy. Ray McLester.
Authorhouse, 9781418423124, 428pp.
Publication Date: October 21, 2004