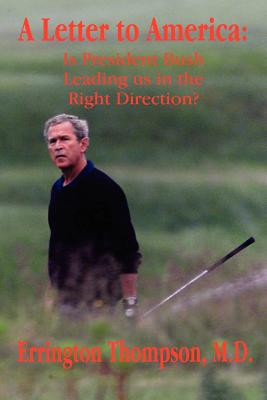 A Letter to America
Is President Bush Leading Us in the Right Direction?
Paperback

* Individual store prices may vary.
Description
Currently, there are many books which have been written documenting the issues of the Bush Presidency; A Letter to America draws the reader a clearer more concise picture of major policies of this White House. The author, a trauma surgeon, uses multiple forms of data to analyze and treat an injured patient. He uses those same skills to dissect the policies of Bush's White House. Written in a fluid, crisp style, the author draws on his experience as a surgeon and an American to examine the White House from many angles. He leads one to the conclusion that the only prescription for America is that President Bush needs a vacation.
Authorhouse, 9781418495299, 164pp.
Publication Date: September 20, 2004