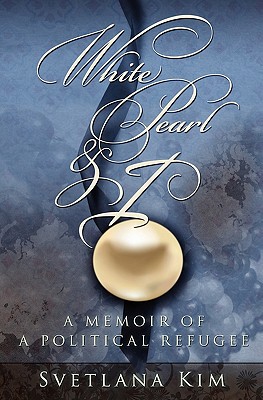 White Pearl and I (Paperback)
A Memoir of a Political Refugee
Booksurge Publishing, 9781419655746, 298pp.
Publication Date: December 19, 2008
* Individual store prices may vary.
Description
Svetlana Kim was just twenty-three years old when she left Leningrad, Russia, for New York City. During a chance encounter in a bread line, a former schoolmate offered her a plane ticket from the black market to America. With only a dollar in her pocket and no knowledge of the English language, Kim left her family and friends for a new life, just as her great-grandparents had left Korea for Russia nearly a century before. Faced with seemingly insurmountable odds after her arrival in the United States, the intrepid young woman clung tightly to her memories of her Soviet-Korean grandmother Bya-ok (Korean for "White Pearl"). Inspired by White Pearl's indomitable spirit in the face of tremendous adversity, Kim tirelessly pursued the American dream.
About the Author
Svetlana Kim, Speaker, Author of White Pearl and I: A Memoir of a Political Refugee, co-author of The Last of the Four Musketeers: Allen Joe's Life and Friendship with Bruce Lee, and consultant. Svetlana is a host of the Radio Show called "To The Stars Through Adversity." Please visit author's website at www.svetlanakim.com.