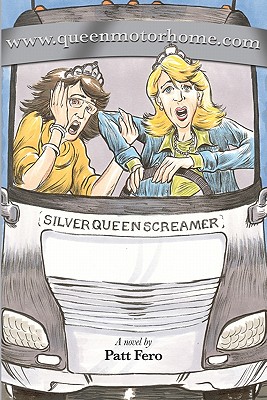 www.queenmotorhome.com
Paperback

* Individual store prices may vary.
Description
Long time friends Leslie and Liz are smart, talented and successful women. In their mid-fifties, the two have what many in their Baby Boomer generation have striven for: successful careers, beautiful homes, country club memberships, and financial security. In fact, they have everything mature women could want, including loving (if sometimes clueless) husbands. But lately, something seems not quite right. The two self-crowned "Queens" often talk and dream of shucking the mantles of their corporate and suburbia worlds, where people and circumstances require them to pretend to be people they aren't. And they've joked for years about running away in a motor home. But they never did. Until on one ordinary day, and after some impulsive, secret preparations, and brief notes to their families, the two pack up their newly acquired motor home, and begin the long awaited adventure they've dreamed of for so long. The road life they adopt teems with new experiences, new friends, and many challenges. But that's not all. For along the way, it is not just their original plans and dreams that are altered. Their very lives and relationships take on new meaning, as well. But with this experience and adventure comes yet more questions to be answered. Should they stay on the road? Will their husbands ever understand? Will they be safe? What else waits beyond that horizon? And most importantly, can they or will they ever go home again?
Booksurge Publishing, 9781419696770, 314pp.
Publication Date: May 23, 2008
About the Author
Award winning author, Patt Fero is a native South Carolinian. Patt has spent over twenty-five years in the private club and hospitality industry. She enjoys the beach, reading, and walking.This novel is her first, followed by The Reunion. WWW.Queenmotorhome.com is a runner-up in the 2016 Shelf Unbound Best Indie Book awards. The Reunion is a Finalist in the 2016 Next Generation Indie Book Awards in the chick-lit category. The Reunion is also named an Honorable Mention in the 2016 Hollywood Book Festival in the General Fiction category. the Reunion is also the 'winner' in the women's fiction category in the 2016 Beverly Hills International Book Awards. Patt has created two delightful female baby boomer characters, who experience one life mid-life crisis and adventure after another. Readers will enjoy following the lives and escapades of Leslie and Liz with their marriages, careers and travels. Patt's writings are fun and fast-paced and readers will identify with her characters and relate to the stories in their own lives.