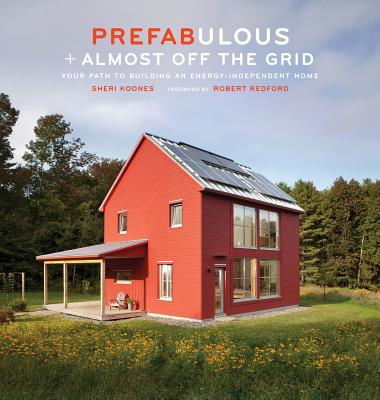 Prefabulous + Almost Off the Grid (Hardcover)
Your Path to Building an Energy-Independent Home: Your Path to Building an Energy-Independent Home
Harry N. Abrams, 9781419703256, 240pp.
Publication Date: October 1, 2012
* Individual store prices may vary.
About the Author
Sheri Koones is a widely respected author who helps readers understand that getting the house of their dreams can be done in an ecologically responsible way. Her book, Prefabulous, explored the variety, beauty and eco-friendly benefits of prefab homes and recently won the prestigious Gold Award in the 2008 Robert Bruss Real Estate Book Awards from NAREE. Sheri is a member of the National Association of Real Estate Editors, the Sustainable Building Industry Council, and the American Society of Journalists and Authors. Sheri is also a columnist for Home Resource Guide and a freelance writer and speaker. She lives in Connecticut.