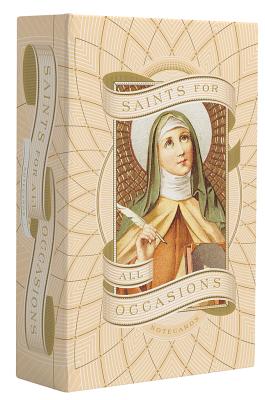 Saints for All Occasions Notecards (Cards)
Abrams Noterie, 9781419718106, 20pp.
Publication Date: September 15, 2015
* Individual store prices may vary.
Description
Based on a collection of vintage holy cards, this set of notecards offers the perfect saint to send for every occasion. Send your best wishes with St. Casilda (invoked for luck), St. Vitus (invoked for laughter), and St. Teresa of Ávila (invoked for healing). For Mother's Day there is St. Monica (Patron Saint of Mothers) and for graduations there is St. Thomas Aquinas (Patron Saint of Students). The gorgeous foil-stamped box includes 20 envelopes and 20 cards, each featuring a different saint.
About the Author
Barbara Calamari BARBARA CALAMARI is a freelance writer who has worked in both film and television.