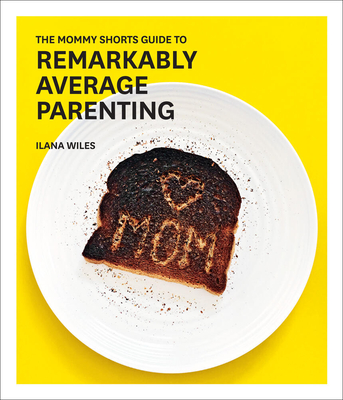 The Mommy Shorts Guide to Remarkably Average Parenting (Hardcover)
Abrams Image, 9781419722196, 224pp.
Publication Date: September 27, 2016
Other Editions of This Title:
MP3 CD (5/16/2017)
* Individual store prices may vary.
Description
Ilana Wiles is not a good mother. She's not a bad mother either. Like most of us, she's normal. From the creator of the wildly popular blog Mommy Shorts comes Ilana Wiles's first humor book on remarkably average parenting. If you want solid advice about raising kids, this book is not for you. If you want to wallow in your own misery about how having kids is AWFUL, this book is not for you. This book pays homage to the every-parent and suggests that they are the people having the best child-rearing experience of all. Using Wiles's signature infographics and photographs to illustrate her personal and hilarious essays on motherhood, the book is an honest guide that celebrates the fun of being a mom.
About the Author
Ilana Wiles is a former advertising creative director. She worked for more than 15 years creating TV commercials and ad campaigns for international brands such as Oreo and Diet Coke before starting the blog Mommy Shorts in her spare time. By November 2013, the blog was so popular she was able to quit her day job. Aside from giving advice and sharing stories on her blog (and being an expert at creating viral content), she is the mother of two girls. Wiles lives in downtown Manhattan with her husband and children.
Praise For The Mommy Shorts Guide to Remarkably Average Parenting…
This is everything I absolutely love about Mommy Shorts in one perfect little package. It's hilarious and comforting and a must have for every mommy you know!!
— Jill Smokler
"Finally, the perfect survival book for parents who are normal. Thanks to this book, my cheeks hurt from smiling and my neck hurts from nodding my head over and over again."
— Karen Alpert, New York Times Best Selling Author (aka Baby Sideburns)
"Ilana Wiles had me the moment she copped to her very real concern that, based on the ultrasound, her baby had a big nose. And she never lost me. Give yourself the present of this book. You've earned it."
— Kelly Corrigan New York Times Bestselling author of Glitter & Glue and The Middle Place