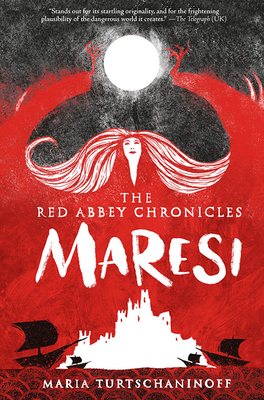 Maresi (Hardcover)
Harry N. Abrams, 9781419722691, 256pp.
Publication Date: January 3, 2017
* Individual store prices may vary.
About the Author
Maria Turtschaninoff began writing fairy tales at the age of five. She has been awarded the Finlandia Junior Prize, the Swedish YLE Literature Prize, and two Society of Swedish Literature Prizes. She is also an Astrid Lindgren Memorial Award finalist. Turtschaninoff has a master of arts in human ecology and works full-time as a writer. She lives in Finland.
Praise For Maresi…
"The novel is at once contemporary and timeless. Its unwavering feminism is resolutely modern, resonating with a range of texts from
Ursula Le Guin
's 2001
Tales from
Earthsea
to Disney's
Frozen
. At the same time, it feels authentically ancient and mythic."
"It's hard not to be impressed with Turtschaninoff's magical world."
"'Where YA fantasy can start to feel a little same-y, Maresi stands out for its startling originality, and for the frightening plausibility of the dangerous world it creates."
**STARRED REVIEW**
"Utterly satisfying and completely different from standard YA fantasy, this Finnish import seems primed to win over American readers."
"Turtschaninoff puts traditional elements of female magic to effective dramatic use, especially in the climactic (and climatic) conflict between Jai's
father and the Sisters. But what's more impressive about this fantasy is the subtlety with which the serenity of the island and its way of life is established—through the calls of birds, the sounds of the lapping sea, the smoothness of driftwood."
"Readers seeking a fresh, unusual fantasy setting and voice will likely appreciate this haunting literary detour."