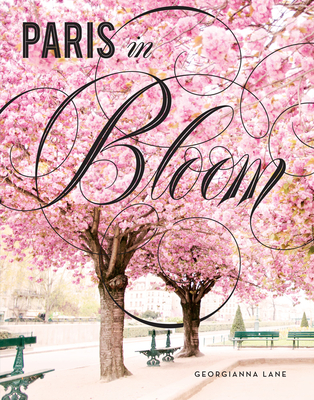 Paris in Bloom (Hardcover)
Harry N. Abrams, 9781419724060, 160pp.
Publication Date: March 14, 2017
* Individual store prices may vary.
About the Author
Georgianna Lane is a Seattle-based floral and travel photographer whose work has been licensed and published internationally in books, magazines, calendars, greeting cards, and more. Her work has been featured on leading design sites, including Design Sponge and Decor8. She also runs a thriving print shop on Etsy, where she is consistently ranked in the top 25 of all photography sellers.
Praise For Paris in Bloom…
"I don't know how Georgianna does it. She manages to make Paris, already the most beautiful city in the world, appear even more charming, more elegant and more beautiful than it already is. When she says '...this book is my love letter to the French capital, an unapologetically romantic celebration of her abundant floral charms', I couldn't agree more. This is a love letter that must be opened and enjoyed and displayed on your desk or table, some place close at hand in order that you may return to it often. Paris in Bloom is filled with a veritable carpet of pinks and whites, pastels and green portraits that make me let out an audible sigh of joy. This book can re-inspire you to believe that yes, life really is quite beautiful."

Paris in Bloom brilliantly captures the splendor of French fleurs with lush photographs and elegant prose, providing beauty and inspiration in every page. The book is a triumph of artistic achievement and practical information, blending visual floral poetry with a comprehensive field guide to discovering the plants, flowers and artists who create inspiring floral designs, capturing both the essential elixir and elusive magic of Parisian life for all of us to savor and enjoy. A masterpiece!"

— Laura Dowling
If anything would make you want to visit Paris, walk the streets of one of the most romantic cities in the world and linger in its avenues, or sit outside its courtyards and sigh at the design of the grand palaces, then this is the book that will do it. Destined to become a classic of its type, Paris in Bloom is Georgianna Lane's love letter to Paris and to flowers.

"Get ready for a beauty overload. It's food for the soul, it's a book of dreams and details, of flowers so perfect you want to hug them to you, of photographs that remind you of the best day of your life in Paris. Her photography is exquisite. If you love Paris, flowers and femininity, you need Paris in Bloom."

"It's an intimate look at Paris that most tourists won't have an opportunity to see. Keep it on your bedside table to spark magical dreams, or on your desk for when you need a breath of sweet spring in the midst of a weary workday."