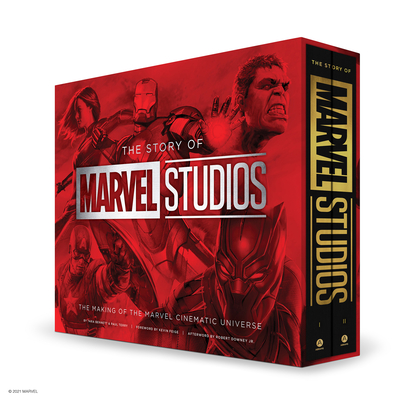 Marvel Studios (Multiple copy pack)
The First Ten Years: The Definitive Story Behind the Blockbuster Studio
Abrams, 9781419732447, 512pp.
Publication Date: September 1, 2020
* Individual store prices may vary.
Description
Marvel Studios: The First Ten Years is the only book to give fans an exclusive, behind-the-scenes look at the evolution of the studio from a film production arm of a comic book company to the studio that has grossed more than $12 billion in profit in less than a decade. The First Ten Years is a lavish, two-volume set that includes personal stories from the 22 movies up through and including 2019's Captain Marvel and untitled Avengers sequel. Featuring 100+ new interviews with key producers, studio heads, and cast members including Chadwick Boseman, Benedict Cumberbatch, Robert Downy Jr., Chris Evans, Chris Hemsworth, Scarlett Johansson, Brie Larson, Evangeline Lilly, Anthony Mackie, Chris Pratt, Jeremy Renner, Paul Rudd, Mark Ruffalo, Zoe Saldana, and many, many more, Marvel Studios: The First Ten Years will be a tribute to and chronicle of how the Marvel Cinematic Universe was brought to life—and an essential, collectible reference guide for fans.
About the Author
Paul Terry is a bestselling author, music artist, and producer. Together with Tara Bennett, he coauthored Fringe: September's Notebook, Lost Encyclopedia, The Official Making of Big Trouble in Little China, and more. He lives in Los Angeles.