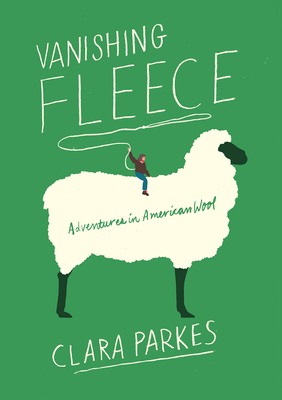 Vanishing Fleece (Hardcover)
Adventures in American Wool
Harry N. Abrams, 9781419735318, 192pp.
Publication Date: October 1, 2019
* Individual store prices may vary.
About the Author
Author of six books, including the New York Times bestselling Knitlandia, Clara Parkes has dedicated her life to figuring out what makes yarn tick—and finding the right words to write about it. Through her writings, workshops, and appearances, Clara champions the notion of paying closer attention to what you knit and where it came from. She lives in Portland, Maine.
Praise For Vanishing Fleece: Adventures in American Wool…
"Given my hatred of puns, I absolutely do not want to say Clara Parkes spins an incredible yarn, but how else to describe this incredible book? Parkes is the Marc Kurlansky of wool!"
— John Hodgman
"While I laughed and loved Clara's prose, I was left with so much more. It's actually a lovely and melancholy look at an American industry that's quickly changing, and a beautiful story of the people who are sacrificing to maintain it."
— Judy Greer
"Long before social media cluttered every corner of our existence, Parkes's conversational 411 about new yarns and interesting pattern designs forged connections among far-flung knitters, who discovered they were a global community rather than lone practitioners of a cozy hobby they'd learned from Mom."
— Kathy Blumenstock
"Quite possibly the only writer you will ever read who can make a discussion of micron counts absolutely riveting."
— Mary Mooney