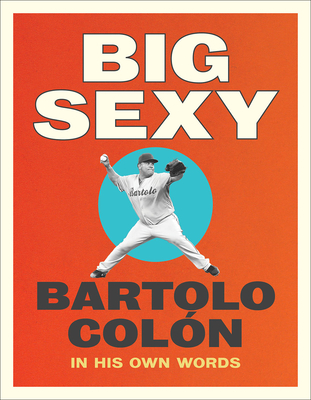 Big Sexy (Hardcover)
In His Own Words
Harry N. Abrams, 9781419740374, 208pp.
Publication Date: May 12, 2020
* Individual store prices may vary.
About the Author
Bartolo Colón is a Cy Young Award–winning and four-time All-Star baseball pitcher. He holds the record for the most career wins by a pitcher from Latin America and the Dominican Republic. He was the oldest active MLB player during the 2018 season. Michael Stahl is a full-time freelance journalist whose stories have appeared in publications such as Rolling Stone, Vice, Huffington Post, and elsewhere.
Praise For Big Sexy: In His Own Words…
"One of the most beautifully made sports books I've ever seen."
— Ben Reiter
"Every moment with Bartolo Colón is a story. He's an awesome guy."
— Manny Ramirez
"He was one of those guys who, when he took the mound, he went all out."
— Omar Vizquel
"He's a great guy, a great human being, who does a lot of things for his country, and he never takes anything for granted."
— Albert Pujols
"Every time he would start, before the game we'd play hide-and-seek. He'd come out of the locker room, and I'd be hiding. I'd have a tarp over me; I'd hide behind walls. I was in garbage cans, linen baskets. And he would always find me, and he would give off this belly laugh. Sometimes I'd jump out at him from inside a closet. It was like we were a couple of kids again."
— Dan Warthen
"He could have pitched for me forever."
— Terry Collins
"He held up his right arm and said, 'Don't worry, Dad. With this arm I'm going to make you rich and you won't have to work anymore.'"
— Miguel Valerio Colón
"My mother did tell me he was a genius at math, though."
— José Antonio Torres Reyes