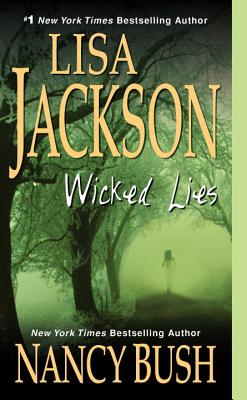 Wicked Lies (Mass Market Paperbound)
Zebra Books, 9781420103397, 555pp.
Publication Date: June 1, 2011
Description
If At First You Don't Succeed
For two years, Justice Turnbull has paced his room at Halo Valley Security Hospital, planning to escape. Justice has a mission-one that began with a vicious murder two decades ago. And there are so many others who must be sent back to the hell that spawned them. . .
Kill. . .
Laura Adderley didn't plan to get pregnant by her soon-to-be ex-husband, though she'll do anything to protect her baby. But now reporter Harrison Frost is asking questions about the mysterious group of women who live at Siren Song lodge. Harrison hasn't figured out Laura's connection to the story yet. But Justice knows. And he is coming. . .
Then Kill Again. . .
All her life, Laura has been able to sense approaching evil. But that won't stop a psychopath bent on destroying her. Justice has been unleashed, and this time, there will be no place safe to hide. . .
Praise for Wicked Game
"Chilling. . . Swift pacing and an intriguing plot make this a first-rate supernatural thriller." --"Publishers Weekly" (starred review)
About the Author
Lisa Jackson has been writing romantic fiction for fifteen years. Over sixty of her books have been published and reprinted in more than a dozen foreign languages. A single mother, she is a native of Oregon, where she still resides with her two teenage sons. Lisa is often asked what is the key to her success, and her unfailing answer is a keen imagination, incredible friends, loving family, and always, loads of laughter. As Oscar Wilde is purported to have said, "Life is too important to be taken seriously."
Advertisement