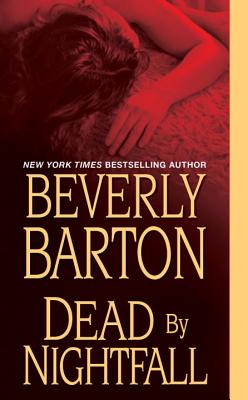 Dead by Nightfall (Mass Market Paperbound)
Zebra Books, 9781420110364, 436pp.
Publication Date: December 1, 2011
Description
The Fear. . . Malcolm York is a sadistic monster, guilty of unspeakable crimes. And with his endless wealth he's funded a series of depraved hunts. The few who survived can never forget. They can only be thankful the terror is over. Until rumors start swirling. . . Only Stops. . . Griffin Powell knows the twisted depths of York's madness. He's also sure that York is dead. But then Griff's wife, Nicole, disappears and the phone calls begin--that familiar voice taunting him, promising to destroy everything Griff loves. When You Die. . . Using all the resources of the Powell Agency, Griff searches for Nic, aware that every step propels him further into a madman's web. Because the only way to keep Nic safe is to join one last perverse game where winner kills all, and the loser is dead by nightfall. . . Praise for Beverly Barton's Don't Cry "A shivery read. . . Tight twists and hairpin turns will keep readers racing through the pages." --Bookpage "Barton delivers a solid mix of romance and terror in her latest thriller." -Publishers Weekly
About the Author
Beverly Barton was an award-winning, New York Times bestselling author of more than 50 novels, including Silent Killer, Cold Hearted, The Murder Game, and Close Enough to Kill. Readers can visit her website at beverlybarton.com.
Advertisement