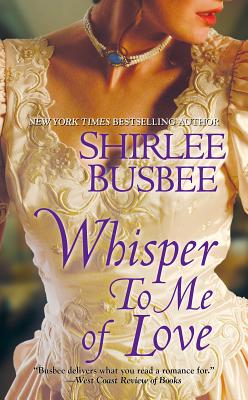 Whisper to Me of Love (Mass Market Paperbound)
Zebra Books, 9781420123241, 400pp.
Publication Date: February 1, 2012
* Individual store prices may vary.
Description
Busbee is back and better than ever --Julia Quinn
She Couldn't Escape Her Past
Ripped from her dying mother's arms, Morgana Fowler was cast into a life of desperate thievery. With a tongue even sharper than the blade she deftly wields, she has all but mastered her devious trade--until she picks the pocket of a dashing American who wrests her from the sordid streets of London. In the arms of her gallant protector, she is helpless against the longing he elicits within her. . .
He Couldn't Contain His Passion
Royce Manchester basks in a world of privilege and power in the decadent British Regency, and lowborn Morgana finds in him a love she's never known. But the secret of her true parentage threatens to bring her new life crashing down. With a sinister figure from her past ever lurking at her heels, she and Royce must confront one of Regency England's most diabolical villains--a challenge that fans the flame of a love that knows no bounds. . .
"Busbee delivers what you read a romance for." --"West Coast Review of Books"
Praise for Shirlee Busbee and "
"A scandalously delicious read that left me wanting more " --Bertrice Small
"A walloping good story. Don't miss it " --Catherine Coulter
"A delightful romance--altogether a wonderful book." --Roberta Gellis.