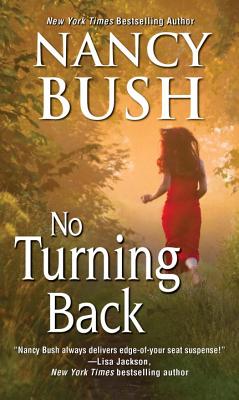 No Turning Back (Mass Market)
Zebra, 9781420138634, 304pp.
Publication Date: December 26, 2017
* Individual store prices may vary.
Description
Dear Reader,
 
No Turning Back is a romantic suspense novel I wrote early in my career. It was originally published in the 90s as If You Believe, under the pseudonym Nancy Kelly. I'm thrilled that it's now available again in this repackaged edition.
 
They find the body deep in the woods, lying beneath a carpet of wet leaves, eyes still open in a sightless stare. Three dark stains across his chest, and another bullet hole in his forehead.
 
Child psychologist Liz Havers made a mistake sixteen years ago, and she's ready to face it. That means confronting Detective Hawthorne "Hawk" Hart, who's come back to Woodside, Washington, after a case in LA went tragically wrong. His teenage son, Jesse, is finding it difficult to adjust, and stumbling across a dead man doesn't help.
 
Bad things never used to happen in the small town of Woodside. Now no one is safe. And the more Hawk tries to untangle a terrifying web of greed and murder, the more desperate his adversary becomes to hide the truth, even if that means killing again and again . . .
 
With its new title and new cover, No Turning Back feels like a whole new book to me—one I hope you will enjoy as much as I do.
 
Nancy Bush 
About the Author
NANCY BUSH is the New York Times and USA Today bestselling author of Dangerous Behavior, The Killing Game, You Don't Know Me, Nowhere Safe, Nowhere to Hide, Nowhere to Run, Hush, Blind Spot, Unseen, Wicked Ways, Something Wicked, Wicked Game, and Wicked Lies, in the Colony series co-written with her sister, bestselling author Lisa Jackson. She is also the co-author of Sinister, written with Lisa Jackson and New York Times bestselling author Rosalind Noonan. Nancy lives with her family and pug dog, The Binkster, in the Pacific Northwest. Readers can visit her website at www.nancybush.net and check out her blog at nancybush.blogspot.com.