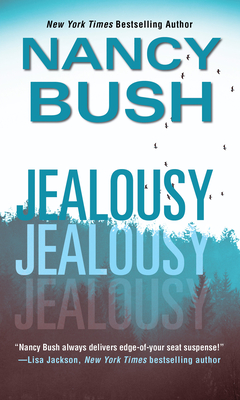 Jealousy (Mass Market)
Zebra, 9781420142914, 480pp.
Publication Date: August 28, 2018
* Individual store prices may vary.
Description
HATRED LEADS TO OBSESSION . . .

It's taken time for the plan to unfold, years spent waiting, watching, hating. . . . And after the first victim, the killing gets easier and easier . . .
 
OBSESSION LEADS TO JEALOUSY . . .

The Crissmans, owners of Crissman & Wolfe department store, were once one of Portland's most powerful families. There's still enough fortune left to sow mistrust between Lucy, her bohemian sister Layla, their brother Lyle, and his grasping wife Kate. When a charity event at the Crissman Lodge ends in a fatal poisoning, Lucy becomes a prime suspect. But the truth is even more twisted, and Lucy can't be sure which of her family is being targeted . . . or who to fear.
 
AND JEALOUSY LEADS TO MURDER . . .

Renowned defense attorney Dallas Denton has been hired to clear Lucy's name, unaware of the secret that ties them together or of the deep cracks in the Crissman legacy. Someone is ready to eliminate every obstacle to get what they most covet, and prove that envy runs deeper
than blood . . .
About the Author
NANCY BUSH is the New York Times and USA Today bestselling author of Dangerous Behavior, The Killing Game, You Don't Know Me, Nowhere Safe, Nowhere to Hide, Nowhere to Run, Hush, Blind Spot, Unseen, Wicked Ways, Something Wicked, Wicked Game, and Wicked Lies, in the Colony series co-written with her sister, bestselling author Lisa Jackson. She is also the co-author of Sinister and Ominous, written with Lisa Jackson and New York Times bestselling author Rosalind Noonan. Nancy lives with her family in the Pacific Northwest. Readers can visit her website at www.nancybush.net.