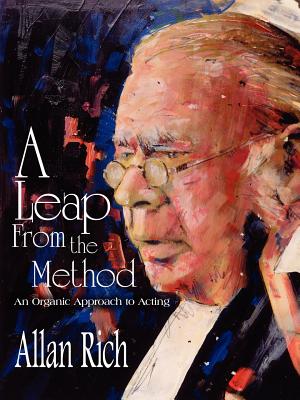 A Leap from the Method (Paperback)
An Organic Approach to Acting
Authorhouse, 9781420822236, 151pp.
Publication Date: January 11, 2007
Description
"The book is a wonderful guide to an actor building a mind. Simple yet very complete." -- Jamie Lee Curtis "I now understand what makes Rich] the great actor that he is. He transcends technique, re-digesting and transforming life experience, knowledge and wisdom into a pool of resources from which the actor can draw." -- Fran Drescher "Allan introduced me to the craft of acting. He inspired, educated and encouraged. I shall be forever grateful." -- Rene Russo "The book presents an organic method that is filled with inside information. And, there is an added plus: it's fun to read." -- Jack Lemmon "A very clear and readable introduction to the nuts and bolts of acting and I think a really down-to-earth look at the art." -- Robert Redford "Allan Rich has found a way to put into words the insights and techniques that have made him such a fine and interesting actor." -- Alan Alda "Allan Rich's book should be on every actor's bookshelf." -- Din Luboviski, Owner of Larry Edmunds Theatrical Book Shop "I was fascinated by its simplicity, common sense and its wisdom. It's also very comfortable reading." -- Walter Matthau "Plain and simple, this book is terrific." -- Arthur Friedman, Producer of "Beyond The Sea" the Bobby Darin story.
Advertisement