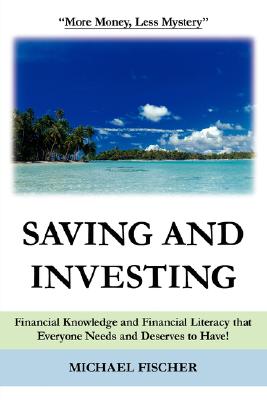 Saving and Investing (Paperback)
Financial Knowledge and Financial Literacy that Everyone Needs and Deserves to Have!
Authorhouse UK, 9781420866964, 144pp.
Publication Date: September 20, 2005
Other Editions of This Title:
Paperback (9/14/2018)
* Individual store prices may vary.
Description
We all need to save and invest intelligently - in today's world this stuff is too important to ignore. Relying on someone else to make all the decisions can also lead to disaster. If we never get the full picture, we are relying on snippets that are often opinions, or even worse - biased opinions, when in reality the facts are what should matter most. Fortunately saving, investing and our financial system are very straightforward if we get the full picture once. After that everything makes sense Saving and Investing brings the world of investing to an easy-to-read and understand level. The book covers compounding, how companies make money, financial markets, debt, equity, bonds, stocks, mutual funds and unit trusts, hedge funds, real estate, commodities, other investments, the economy and all of the related terminology, the impact of time, dollar cost averaging, taxes and compounding, diversification and transaction cost as well as getting started. If you are not intimately familiar with these concepts that can be amazingly straightforward when properly explained - then you should read this book The book is different because it highlights facts and principles that will withstand the test of time and because of all of this comes from a professional practioner in the field. After reading this book, the simplicity will seem astounding, and the path towards financial independence and freedom so much clearer.