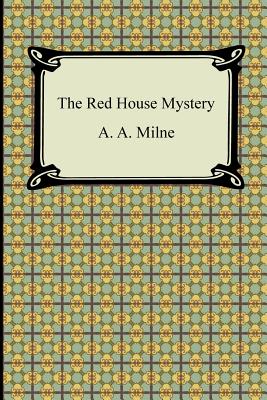 The Red House Mystery (Paperback)
Digireads.com, 9781420943269, 114pp.
Publication Date: September 21, 2011
Other Editions of This Title:
Paperback (4/26/2010)
Paperback (12/31/2019)
Paperback (9/24/2017)
Paperback (1/20/2014)
Paperback (3/11/1950)
Paperback (2/27/2020)
Paperback (1/7/2018)
Paperback (6/25/2016)
Paperback (12/17/2011)
Paperback (8/10/2017)
Paperback (12/11/2017)
Paperback (5/29/2017)
Paperback (5/1/2017)
Paperback (3/31/2018)
Paperback (4/5/2017)
* Individual store prices may vary.
Description
Alan Alexander (A. A.) Milne (1882-1956) is most prominently remembered as the author of the well-known Winnie-the-Pooh tales, written for his son, Christopher Robin. Milne was born in London and raised in his father's private school, Henley House, after which he attended Westminster School and Trinity College, Cambridge to study mathematics. By 1925 he had published 18 plays and 3 novels, including "The Red House Mystery" (1922). This was Milne's first and final venture into the detective and mystery genre, despite its immediate success and an offer of two thousand pounds for his next mystery novel. The story is set in the quaint, English countryside at the house party of Mark Ablett, where a murder quickly takes place. Milne lets his readers inside the head of his amateur detective, disregarding the clich d romance or violence of other detective novels, as the mystery becomes a puzzling sort of parlor game for the novel's characters and readers alike.