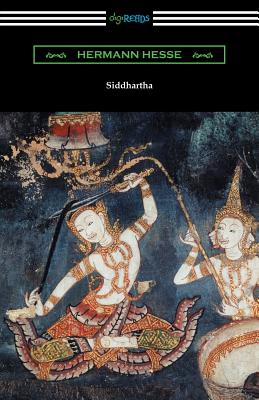 Siddhartha
Paperback

* Individual store prices may vary.
Other Editions of This Title:
Paperback (4/7/2020)
Paperback, Spanish (8/22/2015)
Paperback, Large Print (8/30/2022)
Paperback (6/9/2020)
Paperback (9/17/2010)
Paperback (1/1/2013)
Paperback (7/30/2018)
Paperback (7/25/2017)
Paperback (12/3/2012)
Paperback, Large Print (8/29/2014)
Paperback (10/21/2016)
Hardcover (1/1/2018)
Paperback (12/30/2020)
Paperback (1/7/2013)
Description
The title of this novel is a combination of two Sanskrit words, "siddha," which is defined as "achieved," and "artha" which is defined as "meaning" or "wealth." The word serves as the name for the principal character, a man on a spiritual journey of self-discovery during the time of the first Buddha. Siddhartha is the son of a wealthy Brahmin family who decides to leave his home in the hopes of gaining spiritual illumination. Siddhartha is joined by his best friend Govinda. The two renounce their earthly possessions, engage in ritual fasting and intense meditation and ultimately seek out and speak with Gautama, the original Buddha. Here the two go their separate ways, Govinda joining the order of the Buddha, Siddhartha traveling on in search of spiritual enlightenment. In order to complete this novel Hesse immersed himself in the sacred teachings of both Hindu and Buddhist scriptures and lived a semi-reclusive life in order to achieve his own spiritual enlightenment. Considered one of Hesse's most important works, "Siddhartha" remains to this day as one of his most popular. It is a work that deals with the quest that we all undertake in some way or another, to define our lives in an environment of conflicting dualities and ultimately find spiritual awareness. This edition is printed on premium acid-free paper.
Digireads.com, 9781420951486, 100pp.
Publication Date: June 17, 2015