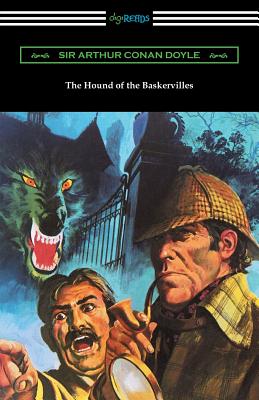 The Hound of the Baskervilles
Paperback

* Individual store prices may vary.
Other Editions of This Title:
Digital Audiobook (6/26/2017)
Digital Audiobook (12/23/2020)
Digital Audiobook (11/14/2007)
Digital Audiobook (8/19/2020)
Digital Audiobook (11/27/2019)
Digital Audiobook (11/22/2009)
Digital Audiobook (1/3/2017)
Digital Audiobook (2/23/2008)
Digital Audiobook (8/25/2020)
Digital Audiobook (8/28/2018)
Digital Audiobook (9/14/2014)
Paperback (2/15/2014)
Paperback (10/1/2015)
Paperback (7/5/2018)
Paperback (7/21/2017)
Paperback (8/14/2019)
Description
When Sir Charles Baskerville is found suspiciously dead, his friend, Dr. James Mortimer asks Sherlock Holmes to look into the death. While the cause of death is determined to be a heart attack, Mortimer suspects foul play and fears that Sir Charles's nephew and sole heir, Sir Henry Baskerville, may be in danger next. At the center of the investigation is the curse of the Baskervilles, which dates back to the time of the English Civil War. Supposedly the family's ancestor, Hugo Baskerville, sold his soul to the devil, and the family has been haunted by a large spectral hound ever since. Because Sir Charles was found with a look of horror on his face when he died, appeared to be running away from something, and large paw prints had been found near his body, there is reason to believe that the "Hound" may have returned. The details of the case spark the interest of Sherlock and he agrees to take up the case. "The Hound of the Baskervilles," is the third of Sir Arthur Conan Doyle's Sherlock Holmes novels and is widely regarded as one of his best. This edition is printed on premium acid-free paper.
Digireads.com, 9781420952827, 124pp.
Publication Date: February 18, 2016