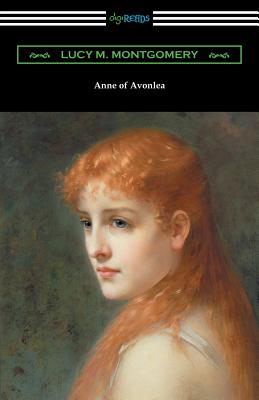 Anne of Avonlea (Paperback)
Digireads.com, 9781420955354, 180pp.
Publication Date: May 13, 2017
Other Editions of This Title:
Paperback (8/14/2017)
Paperback (2/6/2015)
Hardcover, Japanese (3/1/2009)
* Individual store prices may vary.
Description
First published in 1909, "Anne of Avonlea" is Lucy M. Montgomery's second installment in the much loved "Anne of Green Gables" book series. Following the life of Anne Shirley from age sixteen to eighteen this chapter in Anne's life sees her having left Green Gables for the grown up world of Avonlea where she is to begin a job teaching school. Gilbert Blythe, who we are introduced to in the first book as Anne's enemy, is now a good friend teaching at the nearby White Sands School. Anne studies at home with Gilbert, with whom she is yet unaware has fallen in love with her. We are introduced to several new characters as well, including Mr. Harrison, a troublesome neighbor with a foul-mouthed parrot, as well as the recently orphaned twins Dora, a well-behaved young girl, and her brother, Davy, who is the exact opposite of his sister and is constantly getting into trouble. The story of a young girl's maturation into adulthood which shows Anne dealing with the struggles and joys of her new job and adapting to her new home, "Anne of Avonlea" further exhibits Montgomery's prowess in humorously dealing with the challenges of growing up. This edition is printed on premium acid-free paper.