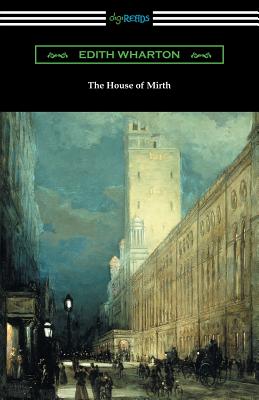 The House of Mirth (Paperback)
Digireads.com, 9781420961393, 262pp.
Publication Date: April 1, 2019
Other Editions of This Title:
Paperback (2/1/2019)
Paperback (1/20/2006)
Paperback (1/5/2016)
Paperback (9/23/2007)
Paperback (7/30/2008)
Paperback (11/10/2019)
Paperback (10/14/1905)
Paperback (9/5/2018)
Paperback (6/28/2016)
Paperback (1/5/2014)
Paperback (7/30/2008)
Paperback (5/22/2018)
Paperback (8/28/2014)
Paperback (4/6/2014)
* Individual store prices may vary.
Description
Pulitzer Prize-winning American author Edith Wharton used her inside knowledge of upper class New York life in the early part of the 20th century as the basis for her 1905 novel, "The House of Mirth." The novel is the classic and tragic portrayal of Lily Bart, an intelligent New York socialite during the Victorian era, who seeks to secure a husband and a place in the society life of New York's upper class. Lily, who was raised to strive for a socially and economically prosperous marital union, finds herself at the edge of thirty, her youthful beauty fading and her matrimonial prospects dwindling. The novel follows Lily's descent down the social ladder over a period of two years as she circles the margins of New York's upper class drawing closer to what seems an inevitable loneliness. Central to the theme of the novel is how the Victorian era offered women relatively few other alternatives to achieve upward social and economic mobility than through marriage. A classic depiction of a bygone era, "The House of Mirth" is at once a detailed portrait of New York society life and a social satire which harshly criticizes the moral failings of the rich. This edition is printed on premium acid-free paper.