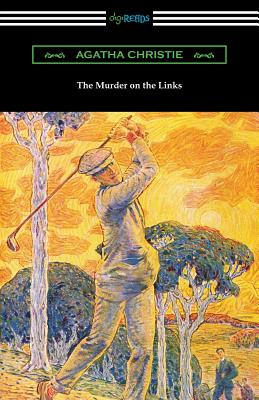 The Murder on the Links (Paperback)
Digireads.com, 9781420961577, 152pp.
Publication Date: June 19, 2019
Other Editions of This Title:
Paperback (4/10/2020)
Paperback (6/14/2011)
Paperback (1/4/2020)
Paperback (1/16/2019)
Paperback (5/10/2019)
Paperback (5/25/2019)
Paperback (7/20/2019)
Paperback (4/27/2020)
Paperback (5/5/2020)
Paperback (1/1/2019)
Paperback (5/13/2019)
Paperback (10/4/2019)
Paperback (1/11/2020)
Paperback (12/11/2019)
* Individual store prices may vary.
Description
First published in 1923, "The Murder on the Links" is Agatha Christie's second novel featuring her most famous character, Belgian detective Hercule Poirot and his assistant, Arthur Hastings. Poirot and Hastings have traveled to France to meet Paul Renauld, who has recently requested their help. They are too late however and arrive to find him brutally murdered and buried in a newly dug grave near a local golf course. Poirot notices many things about Renauld's death that are strange and unexplained. Frighteningly, before a suspect is caught, a second man turns up dead in nearly identical circumstances. Poirot clashes with local law enforcement who resent his interference, but he is dogged in his quest to find the truth. Using his uncanny memory for detail and deep understanding of human nature, Poirot soon sees what everyone else has missed and solves this complicated case of greed, blackmail, and deceit. "The Murder on the Links" was published to great critical praise and commercial success, with many reviewers favorably comparing Christie's writing and the character Poirot to Sir Arthur Conan Doyle and the iconic Sherlock Holmes. This classic continues to entertain and thrill all fans of mystery and suspense. This edition is printed on premium acid-free paper.