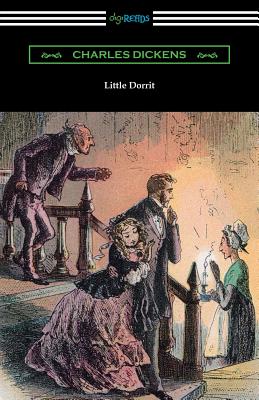 Little Dorrit (Paperback)
Digireads.com, 9781420961690, 690pp.
Publication Date: June 10, 2019
Other Editions of This Title:
Paperback (6/16/2020)
Paperback (6/11/2019)
Paperback (7/10/2019)
Paperback (4/7/2009)
Paperback (5/3/2018)
Paperback (7/24/2019)
Paperback (4/30/2018)
Paperback (4/15/2019)
* Individual store prices may vary.
Description
Originally published in serial form from 1855 to 1857, "Little Dorrit" is characteristic of Charles Dickens' later works. The story is a condemnation of British society, particularly of the system of debtor's prisons, an issue that was of particular importance to Dickens as his father had been imprisoned for his debts when Dickens was a young man. Through the memorable characters of Little Amy Dorrit and her father William Dorrit, as well as the disenchanted Arthur Clennam, recently returned from abroad, Dickens weaves a suspenseful tale that plumbs the depths of lives confined by poverty and their own internal shortcomings. Despite the changing fortunes of many of the characters, financial scandal and personal ruin is never far behind them, and they must use their wits and intelligence to seek freedom in unexpected ways. "Little Dorrit" is in turns a touching romance, a biting social commentary, and a cautionary tale of lies, and personal responsibility. Dickens, at the height of his illustrious career, employs his masterful irony, humor, and experienced writing style to create a powerful story about both physical and psychological imprisonment, as well as the freedom of a spirit that feels love, kindness, and acceptance. This edition is printed on premium acid-free paper.