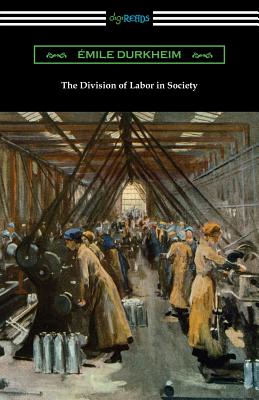 The Division of Labor in Society
Paperback

* Individual store prices may vary.
Other Editions of This Title:
Paperback (1/1/2013)
Paperback (2/25/2014)
Paperback (6/20/2012)
Paperback (9/1/1997)
Description
Emile Durkheim is often referred to as the father of sociology. Along with Karl Marx and Max Weber he was a principal architect of modern social science and whose contribution helped established it as an academic discipline. "The Division of Labor in Society", published in 1893, was his first major contribution to the field and arguably one his most important. In this work Durkheim discusses the construction of social order in modern societies, which he argues arises out of two essential forms of solidarity, mechanical and organic. Durkheim further examines how this social order has changed over time from more primitive societies to advanced industrial ones. Unlike Marx, Durkheim does not argue that class conflict is inherent to the modern capitalistic society. The division of labor is an essential component to the practice of the modern capitalistic system due to the increased economic efficiency that can arise out of specialization; however Durkheim acknowledges that increased specialization does not serve all interests equally well. This important and foundational work is a must read for all students of sociology and economic philosophy. Presented here is the translation of George Simpson. This edition is printed on premium acid-free paper.
Digireads.com, 9781420961751, 340pp.
Publication Date: June 10, 2019