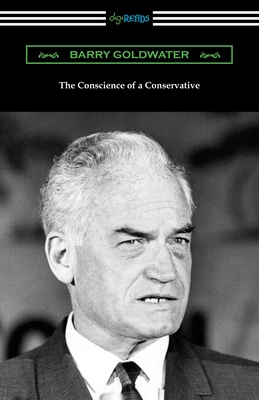 The Conscience of a Conservative
Paperback

* Individual store prices may vary.
Other Editions of This Title:
Paperback (6/7/2010)
Paperback (8/10/2014)
Paperback (2/20/2021)
Paperback (10/27/2009)
Paperback (7/13/2011)
Hardcover (11/13/2007)
Paperback (11/12/2007)
Hardcover (4/3/2018)
Paperback (10/31/2011)
Paperback (1/1/2013)
Paperback (1/9/2019)
Compact Disc (3/9/2011)
MP3 CD (3/9/2011)
MP3 CD (3/9/2011)
Paperback (3/7/2016)
Compact Disc (3/9/2011)
Description
Published in 1960 under the name of Arizona Senator Barry Goldwater, "The Conscience of a Conservative" is a widely influential and important book on the American conservative political movement. While the book was published under Goldwater's name, it was ghostwritten by L. Brent Bozell Jr., the brother-in-law of William F. Buckley and Goldwater's speech writer in the 1950s. The book was instantly popular and catapulted Goldwater, a Senator from Arizona when the book was published, into the national spotlight and helped him became the Republican nominee for President in 1964. Bozell's concise and thorough work details the conservative social and political positions on topics including education, labor unions, taxation, farming and agriculture policies, and civil rights. The book reignited the conservative movement and led to the rise of Reagan-style Republicanism in the 1980s. "The Conscience of a Conservative" defines what it means to be a modern political conservative in a way that is very accessible and understandable and continues to influence American political writers to this day. It remains an essential read for any student of political science and post-war American political history. This edition is printed on premium acid-free paper.
Digireads.com, 9781420963335, 62pp.
Publication Date: August 24, 2019