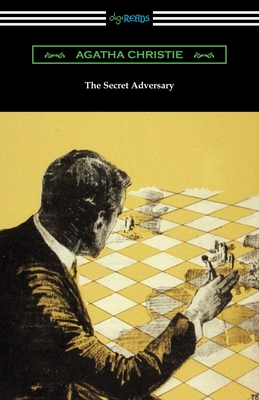 The Secret Adversary
Paperback

* Individual store prices may vary.
Other Editions of This Title:
Digital Audiobook (9/9/2018)
Digital Audiobook (7/2/2012)
Digital Audiobook (1/27/2009)
Digital Audiobook (5/21/2016)
Digital Audiobook (3/22/2020)
Digital Audiobook (12/15/2020)
Digital Audiobook (3/26/2018)
Paperback (9/10/2014)
Paperback (5/14/2012)
Paperback (10/15/2019)
Paperback (3/1/2014)
Paperback (2/22/2011)
Paperback (9/22/2015)
Paperback (6/26/2016)
Paperback (10/10/2013)
Paperback (5/13/2013)
Paperback, Large Print (1/6/2011)
Description
Agatha Christie's second novel, "The Secret Adversary", which was first published in 1922, introduces the world to the adventures of intrepid detectives Tommy and Tuppence, or as they are more formally known, Thomas Beresford and Prudence Cowley. The two young friends find themselves out of work after the end of the first world war and form the partnership "The Young Adventures, Ltd." They are immediately hired by a mysterious individual by the name of Mr. Whittington to find a young lady named Jane Finn. Jane has not been seen in the five years since she was on board the Lusitania when it sank. She is believed to be alive and in possession of a treaty, the contents of which the government prefer remain hidden. Tommy and Tuppence, hot on Jane's trail, are quickly drawn into a dangerous world of government secrets, violent kidnappers, hidden identities, and murderous plots. Christie is a master at creating suspension and intrigue, as well as believable characters and engaging dialogue, and these gifts are evident throughout this clever and entertaining novel. This edition is printed on premium acid-free paper.
Digireads.com, 9781420964134, 180pp.
Publication Date: November 5, 2019