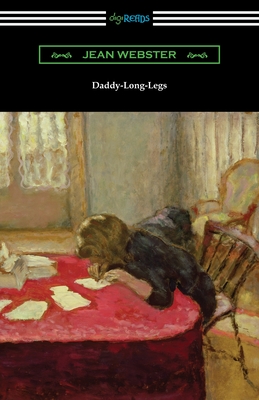 Daddy-Long-Legs
Paperback

* Individual store prices may vary.
Other Editions of This Title:
Paperback (11/23/2020)
Paperback (12/3/2020)
Paperback (11/20/2020)
Paperback (3/31/2021)
Paperback (10/17/2019)
Paperback (4/17/2019)
Paperback (12/1/2020)
Paperback (7/23/2013)
Paperback (3/2/2010)
Paperback (12/23/2020)
Paperback (4/16/2021)
Paperback (7/1/2009)
Paperback (5/19/2009)
Paperback (1/3/2021)
Description
First published in 1912, Jean Webster's "Daddy-Long-Legs" is the tale of Jerusha "Judy" Abbott, raised in the John Grier House, a bleak orphanage, and left as a baby without even a name from her parents. Told in a series of letters, this modern girls' fairy tale follows Judy, a plucky young woman without ties and unsure of her future, as she comes of age. After a visit from the trustees of the orphanage when she is 17, Judy is told that one of the trustees sees in her the potential of a writer and wishes to be the patron of her college education. In exchange for tuition payment and a generous monthly allowance, Judy must write him a letter each month. It is this correspondence which forms the basis of this epistolary novel. She goes to an excellent women's university and thrives, growing, learning, and having fun in an adventurous period of self-discovery. Webster's tale of an orphan and her unknown, shadowy benefactor is an enriching and hopeful love story that unfolds in the pages of letters from a cheerful young woman to the man who changes her life. This edition is printed on premium acid-free paper.
Digireads.com, 9781420964875, 106pp.
Publication Date: November 9, 2019