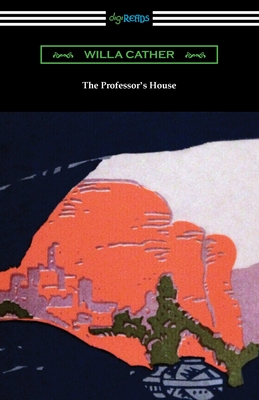 The Professor's House
Paperback

* Individual store prices may vary.
Other Editions of This Title:
Digital Audiobook (9/26/2016)
Paperback (1/1/1925)
Paperback (8/22/2018)
Paperback (10/24/2008)
Paperback (8/6/2011)
Hardcover (9/1/2002)
Paperback (7/26/2019)
Hardcover (2/13/2012)
Hardcover (4/3/2018)
Paperback (7/1/1925)
Hardcover (6/1/1925)
Paperback (7/14/2021)
Paperback (10/2/2020)
Paperback (10/31/1990)
Paperback (4/17/2018)
Paperback (2/7/2020)
Description
First published in 1925, "The Professor's House" is the profound study of a middle-aged man's unhappiness by critically acclaimed American author Willa Cather. The novel tells the story of its central character, Professor Godfrey St. Peter, in three parts. In the first part, the Professor feels that he is losing control over his life and resists the direction it is taking. He is displeased with his family's move to a new house, with his daughters being grown and married, and with the death of Tom Outland in the First World War, who was a beloved student and the fianc of his oldest daughter. In the second part, the Professor recalls the first-person account of Tom and his explorations in New Mexico. Tom's goodness and love of nature are a sharp contrast to the materialism and superficiality of the Professor's new son-in-law and his death has been a great loss to the family. The third section finds the Professor alone, despondent, and losing his will to live while secluded in his old study as the rest of his family is off on vacation. "The Professor's House" is a moving and affecting study of fear, mortality, and one man's struggle to find meaning in his changing life. This edition is printed on premium acid-free paper.
Digireads.com, 9781420972122, 124pp.
Publication Date: January 12, 2021